Day 4: Gaining Strength in my Weakness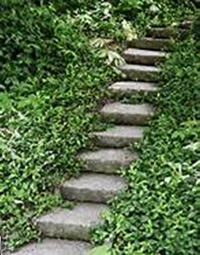 I began my day with the thought of Malachi 4:2-3.
Before I could get to reading it, I had some company. After they left I was attached strongly with the weakness I have been experiencing. It was with such fierceness, I could hardly breath. After about 10 or 15 minutes against the enemy I could finally breath deeply again. It was as though I had to come against the enemy as strongly as he was coming against me. By the grace of God and his Holy Spirit working, I was finally released. I used my authority in Jesus' name, spoke the Word, shouted loudly at him - standing my ground in Jesus' name and singing His praises.
As I rested before Him, I heard the words: My comfort is in the Lord - in the secret place of the Most High.
I thought of a meditation I read on being sustained during challenging times. I'll write it in my way:
My Lord;
Have mercy on me
My mind, will and emotion trust in You
I cry out to You
For You complete all that is needed in me
I take You at your Word
Though the enemy taunts - He has no power whatsoever
In me or over me!
He was defeated at the Cross! Praise God!
Your glory, God will be seen on the earth!
I will and want to proclaim You more and more.
How great is Your mercy - my enemies are defeated.
And all there is left to say is that
MY TRIUMPHANT, ALMIGHTY GOD REIGNS!
P.S. And I remind you Satan! Look out!
If you have anything to say to me - talk to Jesus -
He is the reigning King in my life!!!
"Once Again" came to me. In essence it was saying:
Jesus, as I look upon Your sacrifice for me - You became nothing , poured out to death.
As I look at the Cross where You paid the price for me, I'm humbled by Your mercy and broken inside. I marvel at Your saving grace and
I am full of praise to You again!
Malachi 4:2 But to you who fear My name
The Sun of Righteousness shall arise
With healing in His wings;
And you shall go out
And grow fat like stall-fed calves
Salvation of God is the entire person and healing is the complete repair of that person -
spirit, soul and body.
Isaiah. 35:3-4 Strengthen the weak hands,
And make firm the feeble knees.
4 Say to those who are fearful-hearted,
"Be strong, do not fear!
Behold, your God will come with vengeance,
With the recompense of God;
He will come and save you."
Strengthen - strengthened by Yahweh, strong, courageous, established
Weak - literally, sinking
Feeble - tottering or stumbling
Rely on God's strength and wisdom and not my own.
Allow God's abiding presence to give me comfort and courage.
Know that Jesus' promises are ever with me and keeps me from fear and discouragement.
In my case I am fearing the weakness and not trusting my Lord. He is the one who will come again my enemies with a vengeance. and a recompense. In fact, He has defeated them already on the Cross. Fear has no place in my life. The only fear is the reverential fear of My God who is working in my behalf.
Psalm 145:17 The LORD is righteous in all His ways,
Gracious in all His works.
18 The LORD is near to all who call upon Him,
To all who call upon Him in truth.
19 He will fulfill the desire of those who fear Him;
He also will hear their cry and save them.
Mark 5:36 says "Fear not but only believe."
By faith , I proclaim:
God who raises the dead can and has healed me of my weakness and all my diseases.
Marrio Murillo says: "The life of Jesus is bracketed by two impossibities: a virgin's womb and an empty tomb. Jesus entered a door marked NO ENTRANCE and left through a door marked NO EXIT.
Jesus is the only way who makes a way where there is no way!
Paul said in Philippians, "I know in whom I have believed."
I must not forget how much God loves me!
During this time
I am also learning at this time He is:
Ephesians 1:17-19
That the God of our Lord Jesus Christ, the Father of glory, may give to you the spirit of wisdom and revelation in the knowledge of Him, the eyes of your understanding being enlightened; that you may know what is the hope of His calling, what are the riches of the glory of His inheritance in the saints, and what is the exceeding greatness of His power toward us who believe, according to the working of His mighty power
Paul prays for: Spirit of wisdom and revelation.
With a duel objective of: Knowing Christ and understanding His purpose and power in our life revelation - refers to an unveiling of our hearts to receive insight into the way God's Word is to work in our lives.
The Holy Spirit does give us revelation but it must not be considered as equal to the actual giving of the Word of God.
In other words the revelation must line up with the Word of God.
"You came from Heaven to earth to show the way from the earth to the cross, my debt to pay…"
It is true, Lord, you have forgiven me of all my sins and healed all my diseases. You came to give me abundant life in you and for you- all for your glory! I've been purchased with your blood. I belong to you!
It also says You came to show us the way. Gal.2:20
"I have been crucified with Christ; it is no longer I who live, but Christ lives in me; and the life which I now live in the flesh I live by faith in the Son of God, who loved me and gave Himself for me."
Understand, we have died with Christ so that Christ can live through us. Faith accepts God's testimony in a child like manner and receives salvation as a free gift. By nature, man presumes to seek salvation by works.
Sometimes this requires the unveiling of my heart to see what is truly there. How much do I truly believe and trust Him instead of "leaning to my own understanding." ?
To leave everything in His hands when I am so weak that I have absolutely no control over anything grips me with fear. I must completely rest in His arms like a baby with no say whatsoever. I am at the complete mercy of the Lord!
What do I do? My place is to rest in Him.
"rest" - a place of stillness, repose, consolation, peace, settle down
When in the midst of an attack, I remind the enemy he has already been defeated and I praise God for all He has done for me.
Psalm 92:12-15
The righteous shall flourish like a palm tree,
He shall grow like a cedar in Lebanon.
Those who are planted in the house of the LORD
Shall flourish in the courts of our God.
They shall still bear fruit in old age;
They shall be fresh and flourishing,
To declare that the LORD is upright;
He is my rock, and there is no unrighteousness in Him.