We use our cell phone for movie listings
We use our cell phone for sporting events
We use our cell phone for the joke of the day,
Now, use your cell to…..
DIAL-A-DEVOTION

When you need a spiritual uplift and want to feel closer to God, call 805 995 2127 and listen to a 3 min. message of encouragement.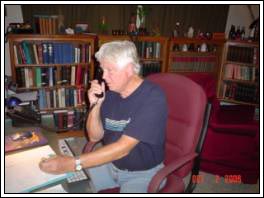 These messages are presented by Dr. Neal Carlson of Foundation For Living's Words for Courageous Living.
These telephone Dial-a-Devotions are CHANGED EVERY DAY OF THE YEAR.
With cell phone "free weekend" plans and evening plans this is a good source of inspiration. Also many international phone plans are sometimes very inexpensive.
Whether cell phone or land phone the connecting number is 805 995 2127.
International calling: 00-1-805-995 2127
---
---
Send This Page to a Friend