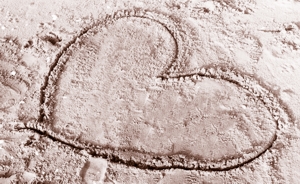 An anxious coupled during a pre-martial conference said, ?I hope this will last.? I replied, ?I?ll try to tie a hard knot.? We then pursued what had been said.
The two were getting married because of their love for one another. I was to perform the marriage as an instrument of the State of California. What made for a hard knot or a slip knot was predicated upon their life-style. For, after all, it is not my standing before them that will make their marriage successful. It is their choosing day by day to take the other as husband and wife.
The tragedy on the American Marriage Scene is the dissolving of marriage at such an accelerating rate. This writiong, ?The Great American Slip-Knot? is an attempt to lead or guide married couples to lessen the slack in the marriage knot ? that which ties them together. And, for those contemplating marriage, it is an attempt to bring to light some of the responsibilities of each partner.
The ?Great American Slip-Knot? need not be, but sad to say, it is. The ?tie? is ours. The choice of a ?slip-knot? in marriage is ours.
There is absolutely nothing new or profound in these pages. I just trust that one or two sentences will leap from the pages into the reader to make the deciding difference.
Dr. Neal and Nancy Carlson
2009