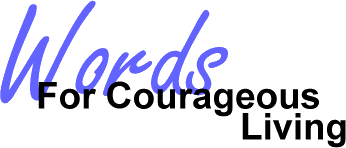 God's Weather Forecast
The Treasure in the Snow

Most people have at one time or another experienced that magical substance known as snow. We have taken our children to the snow when we lived "away from it" and we have played in it when we "lived in it". Now our children have children and they have done the same. There is, indeed, something wonderful about snow, unless one has to shovel snow. Now, that is not as fun as playing in it! Let's turn to the Bible for some snow accounts. Yes, it has "snowed" on the leaves of the Bible. Like, snow has formed on some 24 verses in the Bible.
Hey, Job. Tell me about the snow! (37:6)
He says to the snow, 'Fall on the earth,' and to the rain shower, 'Be a mighty downpour.'" why? (38:7) "So that all men he has made may know his work.
Hey, David, You tell me about the snow, too!
(Psalm 147:16)
"He spreads the snow like wool and scatters the frost like ashes. He hurls down his hail like pebbles. Who can withstand his icy blast?"
The snow is represented as being laid up as a treasure. When it is needed, God releases it. And sometimes God releases it to execute his purpose, when vast quantities are poured out.
As God spoke to Job the object was not to teach science, but to produce a solemn impression of the greatness of God. This is accomplished whether the laws of nature are understood or not.
"He says to the snow, 'Fall on the earth, and to the rain shower, 'Be a mighty downpour.'" Why (38:7) "So that all men he has made may know his work."
"He spreads the snow like wool and
scatters the frost like ashes.
He hurls down his hail like pebbles.
Who can withstand his icy blast?"
God appeals to Job. "Can you understand?" "Can you explain?" "Tell me, how is it formed?" and "Where does it come from?" Bottom line it is understood by God, for after all it was He who created it in the first place.
In our 21st century there are the facts of time. We have scientific investigation and we have a great increase in the understanding. All this head knowledge should not diminish our sense of wisdom and majesty. In fact it should make us praise the Lord even more. I think that every new law - a discovery of science in nature - should impress our minds with awe. And even these new technological advances as we terms then they become the basic for new intelligent confidence in God.
So, to insert a conversation with a scientist. If we ask, HOW and WHAT and WHY regarding the particles of snow.
Here is what one will hear. Snow is congealed vapor formed in the air. The vapor being frozen collects into drops. These drops when they become too heavy to be suspended in the atmosphere, descend and meeting with a cold region of the air they are frozen. Each drop shooting into several points. They still continue their descent and when they meet with warmer air are a little thawed and again by falling into colder air, frozen into clusters. They get tangled with one another and as they fall down into what we call flakes.
Some times the drops are large enough to form hail. So in the descent of these vapors to the earth they are frozen and descend in a great variety of crystallized forms. It is in these which flakes appear.
The Bible Does Speak Of Hail:
We spoke in chapter 7 of Hail, but let's expand it another paragraph.
Joshua 10:11, "As they fled before Israel on the road down from Beth Horon to Azekah, the Lord hurled LARGE HAIL STONES down on them from the sky, and more of them died from the hailstones than were killed by the swords of the Israelites.
As a side note, this should move us to think of the wisdom of God. Like the variety of flowers, so are the crystals present in almost endless variety of form. Their beauty and variety are countless and matchless.
All flakes, when examined under a microscope reveal 6 sides, or six points. There are no two the same.
Why is snow white? Well, that is due, I am told, to the multitude of reflecting surfaces reflecting the light of the crystals. (A SPIRITUAL APPLICATION AT THIS POINT WOULD BE THAT WE SHOULD ALSO REFLECT. AND WE, LIKE THE FLAKES, ARE DIFFERENT FROM ONE ANOTHER AS THERE ARE NO TWO FLAKES ALIKE.)
Now, Job did not have all this scientific background. On this side of Job we see laws but even with that there are questions. Some have even suggested that while whiteness is owing to the small particles into which it is divided, the formation can be contributed to electricity. Well, that is beyond me. All I can say is "Praise God for the snow that appears to me white."
Now, look at a run down on snow on the leaves of the Bible.
A lion was killed by one Benaiah, a viliant fighter on a snowy day in a pit -
2 Samuel 23:20.
"Benaiah son of Jehoiada was a
valient fighter from Kabzeel, who
performed great exploits.
He struck down two of Moab's best
men. He also went down into a pit
on a SNOWY DAY and killed a lion."
Snow water listed in Job 9:30 (KJV) "If I wash myself with snow water, and make my hands ever so clean." The ancients believe that snow water possessed particular virtues for the cleansing and whitening of the skin, and that it also prevented perspiration.
Again in Job, (24:19) "Drought and heat consume the snow waters."
The word "snow" is used as a material reality and it is also used in a figurative expression as seen below.
Our Sin And Snow
Psalm 51:7
"Cleanse me with hyssop, and I will be clean; wash me, and I will be whiter than SNOW."
All blood of sacrifices was sprinkled with hyssop, hence the expression here "to be clean" from all sins by faith in the true atoning blood. But all of these requests are useless if one does not need washing and cleansing from sin again when he goes back into sin. For example the sin of a backslider has to be blotted our (vs. 1,9); washed (vs. 2,7); cleansed (vs. 2,7) acknowledged (vs. 3) and purged again. Praise God He does show mercy and He is kind to forgive.
I call on the companion of that scripture, Isaiah 1:18:
"Come now, and let us reason together, saith the Lord: though your sins be as scarlet, they shall be as white as SNOW; though they be red like crimson, they shall be as wool."
Now, talk about a vivid translation. This is God's message: Isa. 1:18 (The Message)
Let's Argue This Out
"Come. Sit down. Let's argue this out."
This is God's Message:
"If your sins are blood-red,
they'll be snow-white.
If they're red like crimson,
they'll be like wool.
If you'll willingly obey,
you'll feast like kings.
But if you're willful and stubborn,
you'll die like dogs."
That's right. God says so.
In other words. Let us settle the differences or put the matter right that is between us. Such reasoning as this - where both parties state their own case, will put an end to all other reasoning and questioning. The sinner will see his need and give himself to God then God will be just in cleansing him from all sin and making him His son.
The word "sin" means to miss the mark. The word "scarlet" refers to a deep dye obtained from a small worms found on the leaves of an oak in the Mediterranean countries.
The Hebrew word from which "scarlet" is derived mean double or duplicate and the idea is that if one's sins have been double dipped in the deep dye of the scarlet color of the cocas worm they have a fixed permanency; but if he will confess his sins they will become as white as snow.
Though sins have become deep dyed as the stain of a permanent color in wool, yet they will be removed as such coloring from the wool when it is restored to its original whiteness.
The Clothes of the Angel and Snow
Matthew 28:2,3
"There was a violent earthquake, for an angel of the Lord came down from heaven and, going to the tomb, rolled back the stone and sat on it. His appearance was like lightning, and his clothes were white as SNOW"
Jesus and His Snow Clothes
Mark 9:2,3
"After six days Jesus took Peter, James and John with him and led them up a high mountain, where they were all alone. There he was transfigured before them. His clothes became dazzling white, whiter that anyone in the world could bleach them. Or NKJ. "whiter than snow, so as no fuller on earth can white them."
Last of all there is the Revelation (1:14) account where
God's Apperance as Snow
"His head and his hairs were white like wool,
as white as SNOW ."
To review. Snow is used two ways in the scripture.
One being the actual material and the other being in a symbolic manner.
Real snow (made up of flakes) is a delight at times. But always remember that to God you (the one reading these lines as this moment) are likened to a "flake of snow".. that being there is no one in the whole world like you. God made you very special That is what God states in His Word. You say, "Really, God, am I that special? Do you really love ME, just the way I am?" God says, "Yes.and that's my final answer!"
---
Send This Page to a Friend