September 16
Serptember 16
SHEPHERD: I am doing a work, if I were to tell you, you wouldn't believe it. Trust Me. Lean not. Acknowledge Me in everything. I will help you. All things in My time and way.
Victory is yours in every area of your life. My ways are not your ways. I use everything to accomplish My purposes for My children and accomplish them, I will! You will understand these words after I have accomplished it in and for you for My Glory!
Remember, victory is yours. Move on knowing My Hand is upon you to accomplish My purpose – the good I have for you. (despite how it appears to you) You will not understand until My work in you is finished. In the meantime, continue to do your part, knowing I reign . With your hand in Mine you cannot fail. The glory will be mine – completely! Amen.
I know exactly what to use in the lives of my children to accomplish my purposes for them. Are they not the works of "my hands"? I have created each one uniquely to accomplish my purpose I have designed for them.
GOD'S WORD: Hab. 1:5 "Look around [you, Habakkuk, replied the Lord] among the nations and see! And be astonished! Astounded! For I am putting into effect a work in your days [such] that you would not believe it if it were told you. (Acts 13:40-41)
Hab. 2:2-4 "And the Lord answered me and said, Write the vision and engrave it so plainly upon tablets that everyone who passes may [be able to] read [it easily and quickly] as he hastens by. For the vision is yet for an appointed time and it hastens to the end [fulfillment]; it will not deceive or disappoint. Though it tarry, wait [earnestly] for it, because it will surely come; it will not be behindhand on its appointed day. Look at the proud; his soul is not straight or right within him, but the [rigidly] just and the [uncompromisingly] righteous man shall ]live by his faith and in his faithfulness (Hebrews 10:37-38; Romans 1:17; Gal. 3:11)
SHEEP: Shall live - to flourish, to enjoy life, to live in happiness, be animated, recover health. The righteous person in (or by) his faithfulness (firmness, consistency, belief, faith, steadfastness) shall live!
Document things the Lord speaks to you. Record the promises He makes alive. Hold fast to them. Praise and worship God. Give thanks for His faithfulness. Look with the eye of faith God's plan for the future.
GOD'S WORD: Hymn of faith Hab. 3:17-19 "Though the fig tree does not blossom and there is no fruit on the vines, [though] the product of the olive fails and the fields yield no food, though the flock is cut off from the fold and there are no cattle in the stalls, Yet I will rejoice in the Lord; I will exult in the [victorious] God of my salvation! The Lord God is my Strength, my personal bravery, and my invincible army; He makes my feet like hinds' feet and will make me to walk [not to stand still in terror, but to walk] and make [spiritual] progress upon my high places [of trouble, suffering, or responsibility]!"
More Conversations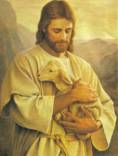 Send This Page to a Friend