September 6
September 6
His Throne: Lord of lords of life – triumphed over the grave
Lord of love – behold His hands, His side, His wounds, His feet
Lord of peace – power knows no end
We are His redeemed – forgiven, healed and set free by His blood.
So, wake up mind, will and emotion and remember all that has been done for you. – spirit, soul and body!
More Conversations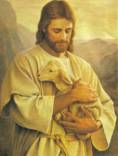 Send This Page to a Friend