October 20
October 20
SHEEP: Grace me to come to You in childlike faith and trust to say "I delight to do your will." My life has no meaning unless it is wholly surrendered to you. I see that as I struggle with this weakness. Grant me the spirit of "wisdom and knowledge" each day. I want to walk joyfully and willingly before You whatever may come. The Holy Spirit's ministry is to sanctify us. May my prayer, sincerely be, daily, "Abba Father, renew within me the gift of your Holy Spirit,"
GOD'S WORD: Philippians 3:3,8-12 "For we [Christians] are the true circumcision, who worship God in spirit and by the Spirit of God and exult and glory and pride ourselves in Jesus Christ, and put no confidence or dependence [on what we are] in the flesh and on outward privileges and physical advantages and external appearances--8Yes, furthermore, I count everything as loss compared to the possession of the priceless privilege (the overwhelming preciousness, the surpassing worth, and supreme advantage) of knowing Christ Jesus my Lord and of progressively becoming more deeply and intimately acquainted with Him [of perceiving and recognizing and understanding Him more fully and clearly]. For His sake I have lost everything and consider it all to be mere rubbish (refuse, dregs), in order that I may win (gain) Christ (the Anointed One).
And that I may [actually] be found and known as in Him, not having any [self-achieved] righteousness that can be called my own, based on my obedience to the Law's demands (ritualistic uprightness and supposed right standing with God thus acquired), but possessing that [genuine righteousness] which comes through faith in Christ (the Anointed One), the [truly] right standing with God, which comes from God by [saving] faith.[For my determined purpose is] that I may know Him [that I may progressively become more deeply and intimately acquainted with Him, perceiving and recognizing and understanding the wonders of His Person more strongly and more clearly], and that I may in that same way come to know the power out flowing from His resurrection [which it exerts over believers], and that I may so share His sufferings as to be continually transformed [in spirit into His likeness even] to His death, [in the hope] That if possible I may attain to the [spiritual and moral] resurrection [that lifts me] out from among the dead [even while in the body].
Not that I have now attained [this ideal], or have already been made perfect, but I press on to lay hold of (grasp) and make my own, that for which Christ Jesus (the Messiah) has laid hold of me and made me His own
Romans 6:3-5 "Are you ignorant of the fact that all of us who have been baptized into Christ Jesus were baptized into His death? We were buried therefore with Him by the baptism into death, so that just as Christ was raised from the dead by the glorious [power] of the Father, so we too might [habitually] live and behave in newness of life. For if we have become one with Him by sharing a death like His, we shall also be [one with Him in sharing] His resurrection [by a new life lived for God]."
SHEEP: I am convinced that nothing happens by chance. God knew of each and every day of our lives before it was. He has a plan that is for good in everything in our lives - be it good or bad. He uses everything to mature us. We are healed by His stripes! His ways and thoughts are higher. The experiencing of our faith is the way to righteousness. He desires nothing but the best for us.
Lord, open my eyes to see and yield myself to whatever You are asking of me. I am nothing without You and surrender to Your way in every area of my life that needs your touch. I need You. Work in Me your good pleasure – fulfill Your purposes You have for me. To You belongs all glory. I humbly receive what You have for me.. Mold me and make me after Your will – while I am waiting, hoping, yielded and still. All glory is Yours. May I receive in humble adoration of You – Your faithfulness, mercy, love, a wonder of You, creator of all things. May my heart be truly humbled before You. Amen!
Songs that have meant a lot to me.
Strength will rise

As we wait upon the Lord
We will wait upon the Lord
Strength will arise
As we wait upon the Lord
Wait upon the Lord
We will wait upon the Lord.
Our God You reign forever
Our hope our strong Deliverer

You are the everlasting God
The everlasting God
You do not faint
You won't grow weary

You're the defender of the weak
You comfort those in need
You lift us up upon wings of eagles.

This is the air I breath
Your Holy Presence, living in me
This is my daily bread
Your very Word spoken to me

And I I'mdesperate for You
And I I'mdesperate for You

My Jesus, My Savior
There is no one like You
All of my days
I want to praise
The wonders of Your mighty love
My comfort, my shelter
Tower of refuge and strength
Let every breath
All that I am
Never cease to worship you

Shout to the Lord
All the earth let us sing
Power and majesty praise to the King
Mountains bow down
And the seas shall roar
At the sound of Your name
I sing for joy at the work of Your hands
Forever I'll love you, forever I'll stand
Nothing compares
To the promises I have in you.
More Conversations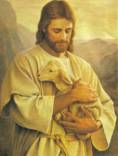 Send This Page to a Friend