October 12
October 12
SHEPHERD: These are the days I have ordained for Me with you! Make a joyful noise unto Me with thanksgiving. Know I am God – the one who made you– lean not unto your own understanding, knowing it is I who has made you!
GOD'S WORD: Psalm 100
A Psalm of Thanksgiving. –
1. Make a joyful shout to the Lord, all you Lands!
"a joyful shout"
Psalm 95:1 "Oh come, let us sing to the LORD! Let us shout joyfully To the Rock of our salvation. Psalm 50:14,15 "Offer to God thanksgiving. And pay your vows to the Most Call upon Me in the day of trouble; I will deliver you and you Shall glorify Me."
2. Serve the LORD with gladness;
Come before His presence with singing. "serves" – to be a servant, worship, respond to the bidding of the Superior One.
Psalm 35:27 "Let us shout for joy and be glad, who favor my righteous cause; And let them say continually Let the Lord be magnified, who has Pleasure in the prosperity of His servants."
An illustration of how much God values His servants – He is deeply concerned with the total well being of each one.
---
3. Know that the LORD, He is God;
It is He who has made you, and not we ourselves.
Psalm 139:13,14 "For you formed my inward parts; You covered me in my mother's womb. I will praise You, for I am fearfully and wonderfully made. marvelous are Your works and that my soul knows very well."
Ephesians 2:10 "For we are His workmanship, created in Christ Jesus for good works which God prepared beforehand that we should walk in them."
We are His people and the sheep of His pasture.
Psalm 95:7 "For He is our God and we are the people of His pasture and the sheep of His hand."
Ezekiel 34:30-31, "Thus they shall know that I, the Lord their God, I am with them, and they, the house of Israel, are My people, says the Lord God. You are My flock, the Flock of My pasture; you are men, and I am your God, says the Lord GOD." So we are His.
4. Enter into His gates with thanksgiving, And into His courts with praise. Be thankful to Him, and bless His name.
"Thanksgiving and praise" – To give thanks, to praise, lift up or extend one's hand. "sacrifice of praise".
Jeremiah 33:6 Behold, I will bring it health and healing: I will heal them and reveal to them the abundance of peace and truth.
Psalm 50:23 Whoever offers praise glorifies Me; and to him who orders his conduct aright, I will show the salvation of God.
Malachi 4:2 But to you who fear My name, the Sun of Righteousness shall arise with healing in His wings; and you shall go out and grow fat like stall-fed calves.
Psalm 41:4 I said, "LORD, be merciful to me; Heal my soul, for I have sinned against you.
Psalm 147:3 He heals the broken hearted and binds up their Wounds.
Healing for the complete person – the healing of a soul- that has sinned and a healing for a broken heart.
5. For the LORD is good; His mercy is everlasting, and His truth endures to all generations.
This Psalm is the key to a successful, spiritual life, entering into God's presence by means of praise and singing, gladness thanksgiving and worship.
The result is – rest !
GOD'S WORD: Proverbs 3:5-8
5 Trust in the LORD with all your heart,
Psalm 37:3,5 heart – physical organ and a person's inner yearnings Mark 12:29,31 - human heart can be the most deceitful but the Lord is able to analyze what lies within the heart.
And lean not on your own understanding; Jeremiah 9:23-24 Don't glory in your own understanding or wisdom but glory in the fact that the Lord understands and knows me and He is exercising His loving kindness and righteousness in me!
6 In all your ways acknowledge Him,
Ways – course of action; segment of opportunity, the most common one we experience is each new day.
Acknowledge - to know by observation, first hand experience in direct initiate contact. This suggests an intimacy with God in prayer that conceives and births blessings and victory.
And He shall direct your paths.
In all our days we maintain intimate contact with God, God promises to direct our paths toward fruitful life experiences.
Jeremiah 33:3 Call to Me, and I will answer you, and show you great and mighty things, which you do not know.
7 Do not be wise in your own eyes;
Fear the LORD and depart from evil. (badness)
Romans 12:16 " Be of the same mind toward one another. Do not set your mind on high things, but associate with the humble. Do not be wise in your own opinion."
It will be health to your flesh, (body) And strength to your bones.
It will be better living, personal liberty and your inward best.
More Conversations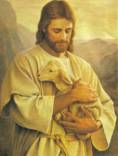 Send This Page to a Friend