October 4
October 4
SHEPHERD: I am preparing to do a work that you wouldn't believe possible unless I had told you. Those new days you have longed to be apart of are before you!
I will equip you and Neal for that which is before you. My hand will be upon you to accomplish my purposes. No greater joy can you know than to be in the will of the Father. STEP BY STEP I will lead you! – step by step. The path I have for you will be made clear. You will know it is my hand that is upon you – you will experience and inexpressible JOY which will humble you.
I have not required of you that which I have for nothing. Everything has and will continue to accomplish my purposes for you.
Rejoice in this time that is before you. Sit before me and listen. KNOW THAT MY HAND IS UPON YOU AND NEAL. You will be my lights that will shine for me – so – ARISE AND SHINE for your light has come and the glory of the Lord has risen upon you both. Amen and amen.
You will experience the words I have spoken to you this day. You'll see! No more questioning – JUST RECEIVE ! ALL THINGS NEW for MY GLORY AND PRAISE.Amen. You can't even begin to imagine, but you will be humbled by it all. Truly, I am the merciful God of the impossible things of life.
My purposes and plans will be a reality – a vibrant living reality of my hand being seen! My hand – my spirit – moving in behalf of my children. Jesus Christ offers us the gifts of the Holy Spirit and the life it produces.
More Conversations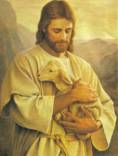 Send This Page to a Friend