November 23
November 23
SHEEP: Proverbs 16:3 Commit your works to the Lord And your thoughts will be established. * commit – roll your works into God's care
Proverbs 16:9 A man's heart plans his way, but the Lord directs his steps.
Proverbs 19:21 There are many plans in a man's heart, nevertheless, the Lord's plan will stand.
Psalm 37:23 The steps of a good man are established by the Lord. God will never fail the one who puts his trust in Him Psalm 37:3-4 Trust in the LORD, and do good; Dwell in the land, and feed on His faithfulness. Delight yourself also in the LORD, And He shall give you the desires of your heart.
SHEEP: heart – mind, inner person, deepest thoughts, encompasses both physical organ and inner thoughts
Commit your plans daily to the Lord. Every situation in our lives is an opportunity to choose to trust God. Psalm 40:8 I delight to do Your will, O my God, And Your law is within my heart."
2 Corinthians 3:3 clearly you are an epistle of Christ, ministered by us, written not with ink but by the Spirit of the living God, not on tablets of stone but on tablets of flesh, that is, of the heart.
SHEEP: Consistently spending time with the Lord changes our lives. Make devotion to God our highest priority – those lives know true heart felt devotion. Choose to live a life of disciplined obedience as God's servant.
You age the potter, You touched my heart
I am the clay, You changed me deep within
Mold me and make me, You are my heart's desire
According to Your way Your Glory to begin.
My life is in Your Hands
My heart is Yours
I place my hand in Yours
To do as You command
More Conversations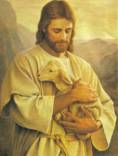 Send This Page to a Friend