November 22
November 22
GOD'S WORD: Ephesians 3:16-21 " that He would grant you, according to the riches of His glory, to be strengthened with might through His Spirit in the inner man, 17 that Christ may dwell in your hearts through faith; that you, being rooted and grounded in love, 18 may be able to comprehend with all the saints what is the width and length and depth and heightó 19 to know the love of Christ which passes knowledge; that you may be filled with all the fullness of God.
Now to Him who is able to do exceedingly abundantly above all that we ask or think, according to the power that works in us, 21 to Him be glory in the church by Christ Jesus to all generations, forever and ever. Amen."
SHEEP: Vs.16 take on the character of Christ
according to the riches in glory. Ephesians 1:17 forgives us of our sins 2:14 lives in peace, Philippians 4:19 supplies all our needs.
To be strengthened with His might 1 Corinthians 16:13 stand fast in faith, courage and love Philippians 4:13 He will enable to do anything He asks of us. Nothing is impossible who believe – rejoice!
Colossians 1:11 makes us strong, enables us to do according to His power with patience and joy. In the inner man Romans 7:22 Delight in the Law of God in the inmost self.
Vs 17 a. Christ may dwell in your heart through faith
John 14:23 Love God, keep His commands, Jesus said, we will come and dwell in you. 2 Corinthians 13:5 Humility looks to God for what it needs, examines self regularly and not shocked to find weaknesses – to trus His strength, always drawing near to Him. Ephesians 2:22 dwelling place for God b. being rooted and grounded in love
Colossians 1:23 if continue in the faith, steadfast in hope- will be presented holy and blameless
Verse 18 *comprehend – lay hold of.
May be able to comprehend with all the saints Ephesians 1:18 eyes of your heart enlightened to know the HOPE of His calling and the riches of His inheritance in the saints
What is the width, length, depth and height Romans 8:35 can't be separated from it Acts 4:1 There is no one else – no other name by which anyone can be saved Vs 19 * know – progressively, learn by experience a. with all the fullness 1 Corinthians 12:6 same God who works all in all Ephesians 12:6 fullness of Him who works all in all All the fullness of God speaks of more than one experience or one aspect of His truth or promise. It points to a spiritual walk, which is balanced through experiencing all of God's blessings, resources and wisdom.
Abundantly – over and above, exceedingly We haven't heard or seen nor has it even entered into our hearts what He has Prepared for us! *works - effectively c. according to the power that works in us Colossians 1:29 works in us mightily.
To Him be the Glory Romans 11:36 of Him, through Him and to Him are all things, to whom be Glory Forever!!!!
I HAVE A father, He knows my name
He calls me His own, He knows my every thought
He'll never leave me, He sees my tears that fall
No matter where I go, And hears me when I call
I have a Maker
He formed my heart
Before even time began
My life was in His Hands
More Conversations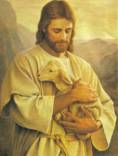 Send This Page to a Friend