November 21
November 21
SHEEP: I believe you assured me this morning that there new days before us – days of healing for Neal and myself.
We are to keep ourselves open to the Holy Spirit, particularly to the denial of our flesh with all its senses, appetites, tempers, passions and judgments. The only capacity comes from You alone The denial of ourselves if Your redeeming love is to display itself in power and blessings to others.
The word then was to acknowledge You – You would direct us. Also 1 Peter 5:5-6 humble myself - may be cast down but not defeated!
Psalm 103:5 You would satisfy my mouth – my necessity and desire at my personal age and necessity- so that my youth would be renewed like an eagle. Those who wait hopefully and expectantly shall mount up with wings of eagles, run and not grow weary, walk and not faint. 2 Corinthians 4:8-10,16 Cast down but not conquered!!!!
Our spirit of prayer should be a longing desire of our hearts after Christ and God. It should be uppermost in our soul.
There should be a continual:
streaming forth of the love of God toward man
total dependence upon God ever hour of our lives
flow of goodness and happiness from God
denial of self
inspiration of the Holy Spirit maintaining the live of Christ in us
breathing of our hearts after God in prayer
loving of Him with our whole heart
More Conversations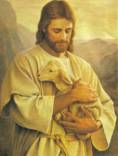 Send This Page to a Friend