The Power and Strength of My Spirit<
March 6
SHEPHERD; There will come a time (and it is soon, nigh unto being a reality) when you and Neal will lay hands on the sick, (spiritually. physically and emotionally) and see them restored. You'll see and experience them for yourself as well. My Spirit is coming and will move leaving the evidence of My resurrection power.
SHEEP: He did not give for naught – what He has done on Calvary was finished.
SHEPHERD: By My stripes you are healed and the gates of Hell cannot prevail. They have been defeated. Speak the power of My Name and the blood that was slain. Victory in the powerful Name of Jesus. – the name above all Names.
In simplicity and trust I have called you. In simplicity and trust you will go forward in my name. These new days are here. You'll see. You will be confounded and humbled by what you will see and experience.
Joy at all that is before you and Neal. This home will be known as a home of comfort and peace, of restoration and healing. What I have purposed to be so will be – is! Amen and amen.
Nothing I have required of you has been for naught. – nothing. It has accomplished all I have prepared it to be and will continue to be. I am well pleased with you. Go forth in the power and strength of my Spirit. Go forth in the healing I have for you. Receive all this with joy. It has been my plan for you all along. Joy, joy, joy! Jesus, Others, Yourself. In simplicity and trust Amen.
New days – days I have planned for you. You'll see!!
More Conversations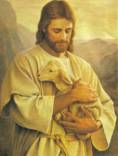 Send This Page to a Friend