My Ways My Thoughts
June 5
GOD'S WORD: Isaiah 55:9 "For as the heavens are higher than the earth, so are My ways higher than your ways and My thoughts than your thoughts."
What are these thoughts?
Made in the image of God – by His GRACE
The works He did, we will do
He'll (Holy Spirit) will renew our hearts to love Him whole heartedly.
Live a life of rejoicing in Him.
For the Holy Spirit to impart this to our hearts:
Wait on Him
Daily abiding fellowship with Him
Faith to believe the indwelling of the Holy Spirit will renew us.
More Conversations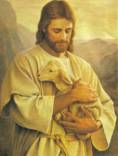 Send This Page to a Friend