July 23
July 23
SHEEP: If we allow grace to have full reign – nothing will be impossible. Only by the grace of God can we claim anything.
GOD'S WORD: Ephesians 2:10 We are Christ's workmanship it abound. May the latter part of Neal's life and mine be more fruitful.. May your healing touch abound in our lives. Fulfill it Lord , by Your grace. It is only by Your grace anything is possible. I yield myself intoYour hands. Be unto me according to Your will.
July 24
SHEEP: We cannot experience true " fellowship with" (Christ) or freedom until we walk in. forgiveness We must be sure we are continually walking in forgiveness.
I know I have a habit of holding onto a "wound" that is left when something is said or done to hurt me. I forgive them but still expect the person to ask forgiveness or apologize. I must completely let go of everything..
Cleanse me of anything that may be standing in the way. I thank You for the sacrifice You paid for me to walk in victory. I will receive all You have for me. I receive the joy You have for me.
Ask – insistent asking without questioning, no commanding, but solidly presenting requests God longs to give.
GOD'S WORD: 1 John 3:22-23 "And we receive from Him whatever we ask, because we [watchfully] obey His orders [observe His suggestions and injunctions, follow His plan for us] and [habitually] practice what is pleasing to Him.
And this is His order (His command, His injunction): that we should believe in (put our faith and trust in and adhere to and rely on) the name of His Son Jesus Christ (the Messiah), and that we should love one another, just as He has commanded us."
More Conversations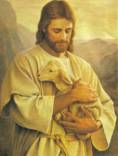 Send This Page to a Friend