I Will Instruct You and Teach You
January 1
SHEPHERD: I will instruct you and teach you the way that you should go. I will guide you with My eye upon you every step of the way in all areas of your life Expect it.
Expect to see changes come about in your life; spirit, soul, and body! Yes, these are My Words to you. You need not question any longer. Believe and receive the reality of these truths. It matters not the circumstances of your life. Look beyond them all! I am there orchestrating miracles in your life for MY GLORY.
You need not know how but to know I will do what I say. My Word is Truth. Expect the action of My Word to be fulfilled in your life! New days are before you - a whole New Year of the manifestation of My Glory. Amen
The Son of Righteousness has come with healing in His wings for you. Receive it with joy and expectancy! It is so! What more can be said! It is so! Receive it from this day forward.
More Conversations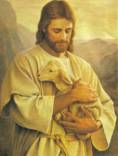 Send This Page to a Friend