December 27
December 27
GOD'S WORD: John 3:35 "By this all men will know that you are my disciples, if you love one another."
John 17:21-23 "that all of them may be one, Father, just as you are in me and I am in you. May they also be in us so that the world may believe that you have sent me. I have given them the glory that you gave me, that they may be one as we are one: I in them and you in me. May they be brought to complete unity to let the world know that you sent me and have loved them even as you have loved me.
SHEEP: We are to be models of love and self sacrifice as Christ was How desperately we need a revival of love in our hearts by the Holy Spirit. We can't imagine what the love of God can do as our hearts are fully yielded to Him May the fire of your Holy Spirit move in our lives changing us and making us vessels for Your Glory!
December 28
GOD'S WORD: 2 Corinthians 12:9-10 "But he said to me, "My grace is sufficient for you, for my power is made perfect in weakness." Therefore I will boast all the more gladly about my weaknesses, so that Christ's power may rest on me. That is why, for Christ's sake, I delight in weaknesses, in insults, in hardships, in persecutions, in difficulties. For when I am weak, then I am strong.
2 Corinthians 11:30 "If I could boast in the things which cause my infirmities. (weaknesses)"
1 Peter 4:17,19 Christian suffering is explained as God's appointed time for judgment which has a cleansing effect. We need to commit our souls to Him in doing good.
2 Timothy 2:1 Be strong in grace. 2:3 Endure as a good soldier 2:12 If you endure, you will reign with Him
More Conversations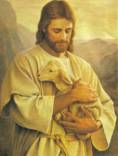 Send This Page to a Friend