My Hand is Not Short Concerning You
April 28
SHEPHERD: My hand is not shortened concerning you, My beloved. There is an appointed time for everything. My plan I have for you is not like anyone else's. Know that when your time comes and it is coming, you will understand more.
In the meantime, trust Me. The healing I have for you will he complete.
I'll deal with this attitude. It goes deep but it is nothing I can't fix and fix it I will. - a complete turn about will occur in your life – people will be able to see the awesomeness of it. My glory will be seen in side and out with a wholehearted reverence of me you won't be able to contain it.
Those new days are nigh unto being a reality . Trust Me. Oh yes, You can't even begin to imagine what I have for You!
More Conversations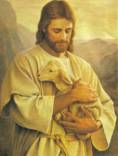 Send This Page to a Friend