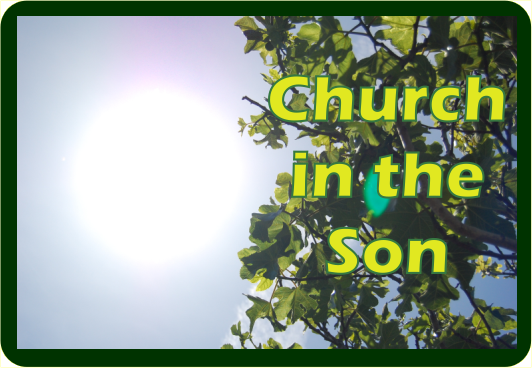 Church in the Son
World headquarters in Cayucos, California, USA
Dr. Neal Carlson and Rev. Mrs. Nancy Carlson
Love for Jesus
Love for People
Love for Ministry
Love for Giving
Founded — in 1996 the outreach has ministered to over 217 countries & provinces.
Outreach — The ministry has sent 11,365 messages (audio and CD) to 62 foreign countries.
Bible Distribution — The Church in the Son has blessed 887 Bible recipients in 16 countries through our US office. We have more requests, but no funds.
Giving the Bible Ministries — Pakistan Office — Distribution of Urdu and English Bibles through our Church in the Son and Pakistan Good News Evangelism Ministries.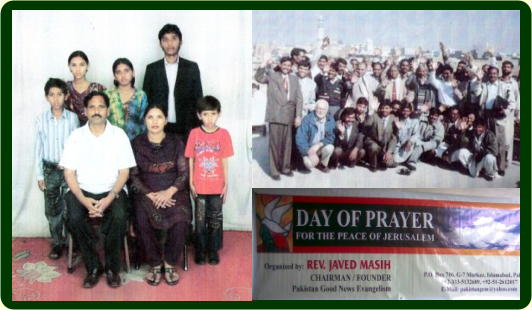 Pastor Javed Masih and his family. He has responsibility for some 28 pastors working in the Muslim Republic of Pakistan.
Video Lecture — Nigeria – Spread the Word Ministry - Graduate studies for local pastors. Produced two - one hour lectures on the subject of Hell.
Telephone — ministry reaches world wide by a 3 minute devotion changed every day of the year. (Dial 01-805-995-2127) One can speak themselves after listening to make comments if they wish.
Small Groups — Prayer Alert Team (meets every day at 7:30 PST) 100 members in 22 nations.
Printed Material — Hundreds of Digestive Tracts -Two page material. (See blue button on home page)
Mailings — as the Spirit leads. Dr. Neal and Nancy always state: "We will respond in 23 hours to your comments, questions or prayer requests."
---
Send This Page to a Friend