MATTHEW
(Also called LEVI)
(Gift of God)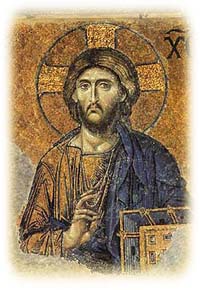 Family:
Matthew's father's name was Alpheus.  Matthew was born in Nazareth.  He was the brother of James, the less.
Scripture background:
Matthew 10:3;  Mark 3:18;  Luke 6:15;  Acts 1:13
Questions asked:
Scriptural stories:
Matthew 9:9-13  The calling of Matthew by Jesus.
Matthew 10:5 Sending out the twelve
Acts 1:13 In the list of disciples in the Upper Room
Place of service:
Ethiopia (Africa);  Macedonia,  Syria,  and  Egypt.
St. Ambrose links Matthew with Persia.
Place and manner of death:
Ethiopia.
Several traditional ways he died.  One being he was martyred – slain with a long handled weapon.
 Another, he was sent to a group of cannibals who captured him, bound him, covered him with papyrus soaked in dolphin oil, poured brimstone, asphalt and pitch upon him and set him on fire  But the fire turned to dew and the flames flew out and melted the 12 images of their goes encircling him.  Matthew rebuked the fire and prayed and gave up the ghost.  The King was converted and became a priest it is said.
Interesting facts:
.He is always listed in 7th or 8th place.  It is interesting to note that the public classified tax collectors with prostitutes
He did not enter the group among the pupils of John the Baptist.
He never mentions himself in his gospel.
Great Humility = "he forsook all" and left the tax table..
Being a tax collector for Herod, they were generally despised due to their dishonesty.
He is the author of the Gospel According to Matthew around 41 A.D. in Hebrew and around 61-65 the writings was translated into Greek.
Traditional comments:
He was a vegetarian, eating seeds, nuts and vegetables.
Preached 12-15 years in Palestine, then traveled to foreign countries.
He must have been wealthy as he gives a long section on his conversion and decision to enter the ministry.  But, now, in following Jesus, he has a wealth beyond anything imagined.
Shields and emblems:

His shield displays three purses.