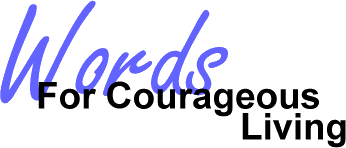 WEARING YOUR "EARTH SUIT"
I have always referred to my body as an "earth suit" (especially at funerals). Some day I will take mine off and be free. So when I read once that a Christian is like a man working under water. I took note. Follow me:
We Christians are out of our element. ..right? because we are created to live in the Heavenly realm. Years ago, the man working under water needed a "water suit" and a life-line hose through which he received air.
Of course this type diving gear is not used now due to oxygen tanks. But basically, the man down under needs the fresh air above to be breathed. He will die without it
So, my friend, our soul will die without air from God. Years ago I used to do some underwater/scuba diving - in Lake Ponchatrain, near New Orleans, Louisiana, USA, the Gulf of Mexico, south of USA and also off the shores of San Diego, California, USA.
When under water I had to keep my mouth firmly on the mouth piece, because it was my "life". I, literally, had to apply pressure on it to live…….underwater.
Back to the analogy of the diver of years ago with the "air hose". He would naturally die without the vital air. Prayer is the open mouth, faith is the pipe through which the air is supplied. So we, as he, live our life "under" until our life is over…because we are living in an earthly environment. So, if faith is that pipe, I trust that you will strengthen the pipe, as it were, to receive the air of heaven.
My friend, I can think of no better time than when one is going through rough seas to breath/live the words in Ephesians 8:18 "Be filled with the Spirit." I pray that the air of the spirit will fill your "spiritual lungs." If you are going through a "rough" time, or if you feel you "are under" it all or if you feel – like a panic attack and you can hardly breath, please place your mouth firmly on the mouth of Jesus and inhale his breath/spirit. It takes time! Breath deeply…rely on Him…move your thoughts from the pain of it all, to the praise of the One who loves you so much. He has promised to be with you and never leave you even when you feel you are down under.
Our prayer for you…….

God, in the name of Jesus - bless this one with a deep desire to breath your air of strength. In this world with the air so polluted, our physical bodies need fresh air. In the same way, our spirit body needs that air which comes from being associated with your Spirit. God, please see this one through a negative situation and may this dear on line reader take time to be still and breath deep and inhale your loving kindness…….in the name of Jesus.

Amen



---
Send This Page to a Friend